On August 9, on the way to Sequoia National Park, my wife and I stopped by Bakersfield, CA to see my old friend Danny and his son Daren whom we haven't seen since 2007.
Their band; Tsunami Surfers performed that Sunday at Old Corral Cafe; a famous historical western restaurant in Bakersfield. Most audience came by cars, many came by motorcycles, some even on horses. We felt that we were back in the old old wild west.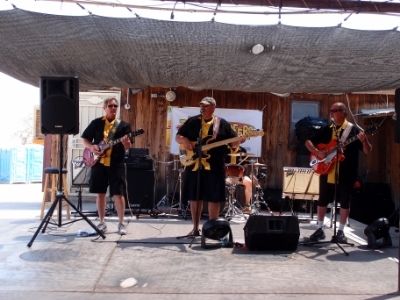 Here is the video samplers of the show:
https://www.youtube.com/watch?v=9wTKWeGm_vk
Daren is a great singer while Danny played wonderful lead guitar. They played 3 sets in 3 hours. We enjoyed every minute of the show.
As many of you are aware, Danny is the founder of this forum. In addition to be a great musician, Danny also restores and builds guitars & amps.