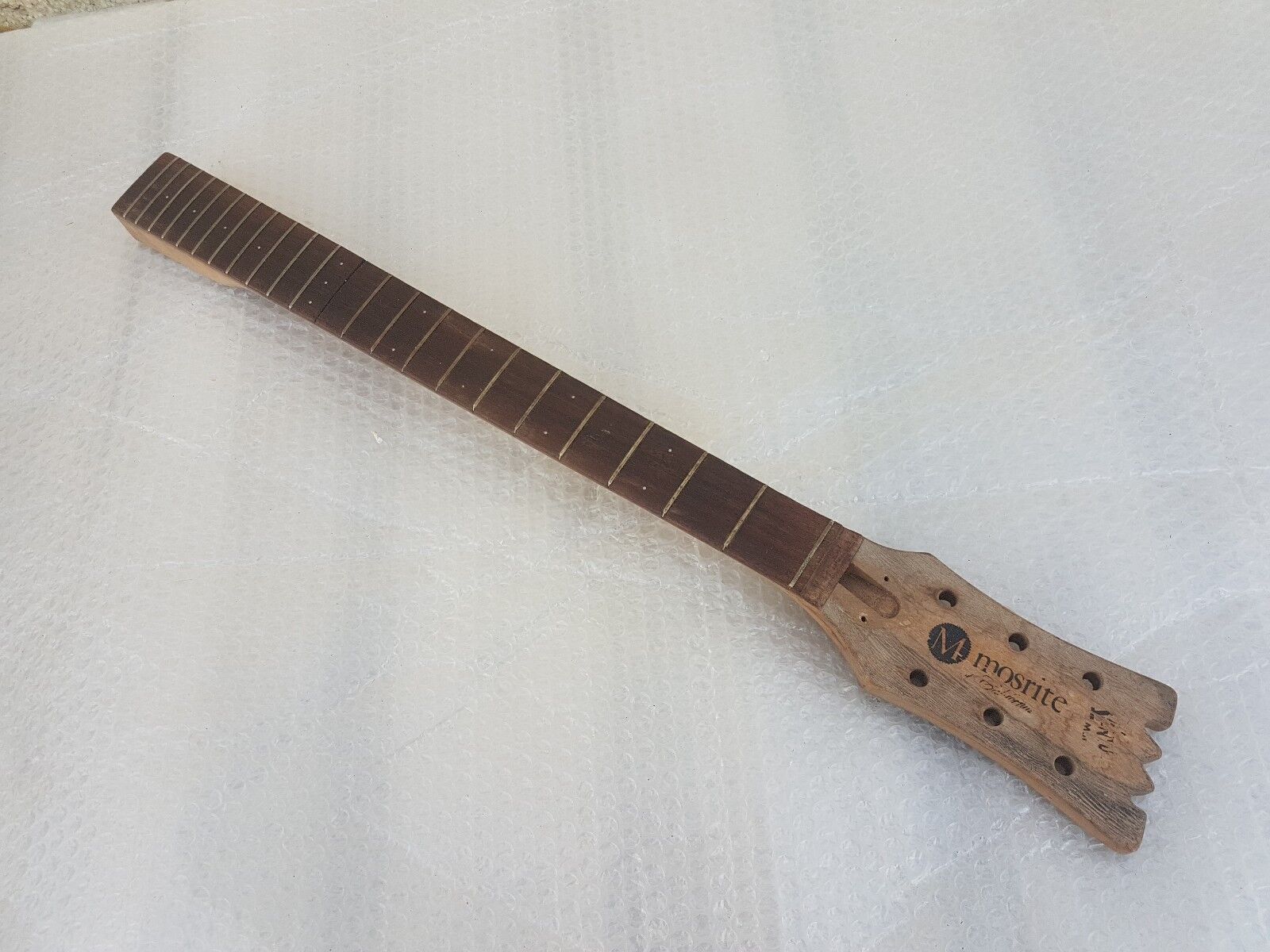 https://www.ebay.com/itm/174738314453?m ... &customid=
"needs:
* fingerboard reglued
* fingerboard leveling
* new frets
* new finish"
I may have posted it here before since I think this has been on eBay for 3 years, but if not, this one's nearly $1,000 for a MK V Neck that looks like it sat in a flooded basement for months. Sad end to it and possibly the guitar.
I can tell that it has the truss rod adjustment at the headstock, and it may be post-B1050, since I can't even tell if it had a date stamped on it in the first place. I can't tell the serial number in these pics.
$950 for a water damaged guitar neck. No wonder it's sat on eBay this long. I don't think it's impossible to rescue this one, but that price for what you get is exhorbitant. He'd have trouble getting $500 for it if it wasn't damaged.
- Austin