https://www.ebay.com/itm/194128516639?h ... 000%7C7000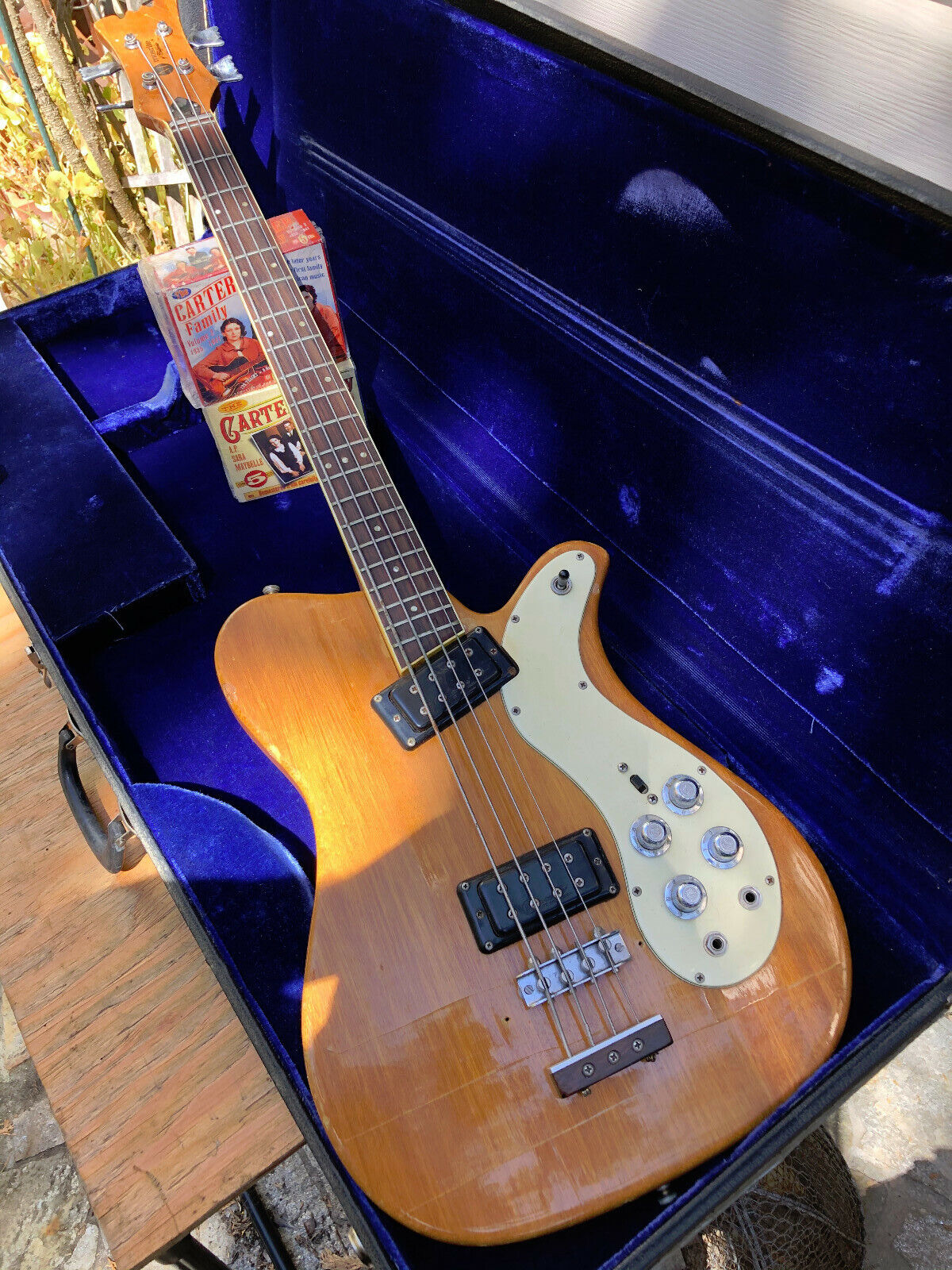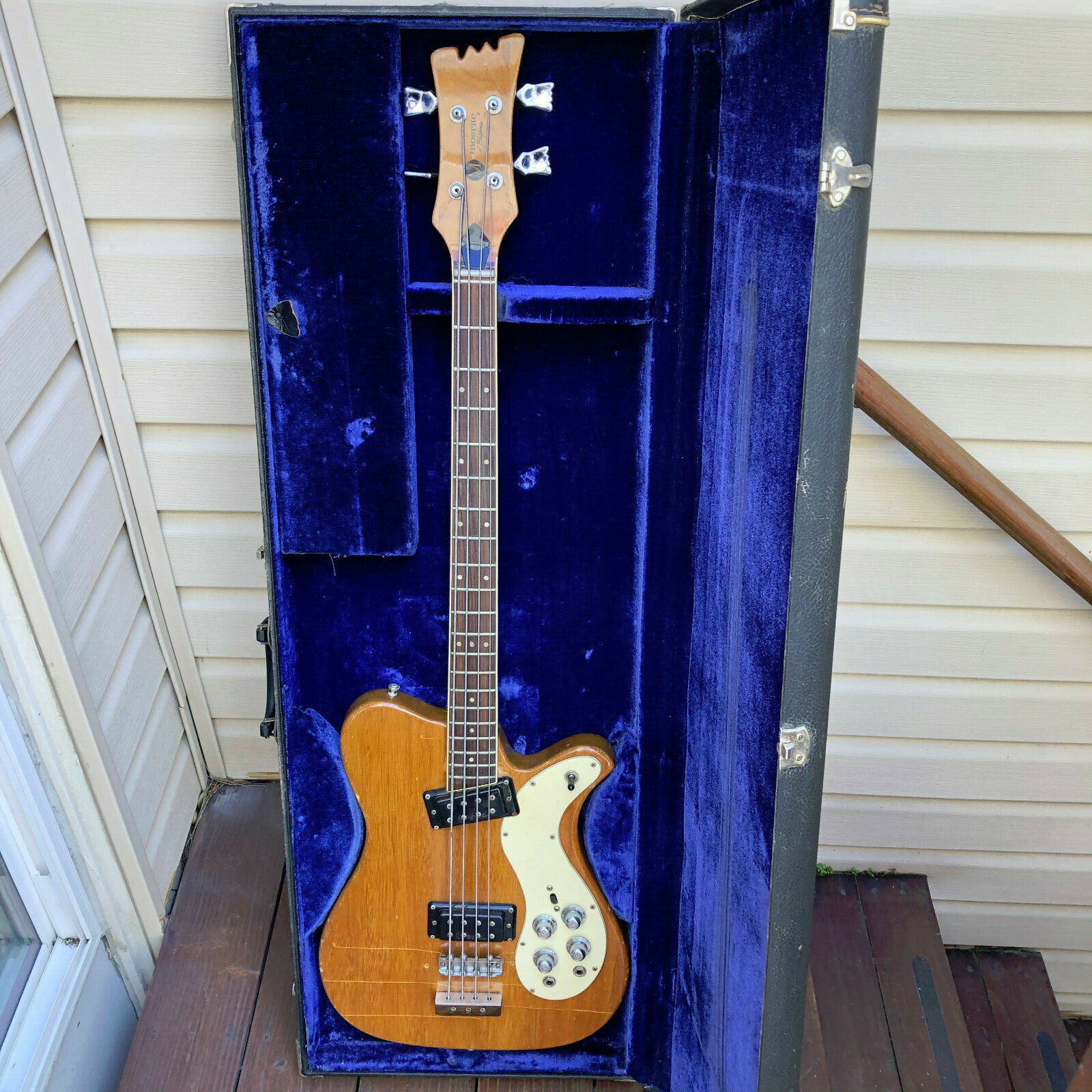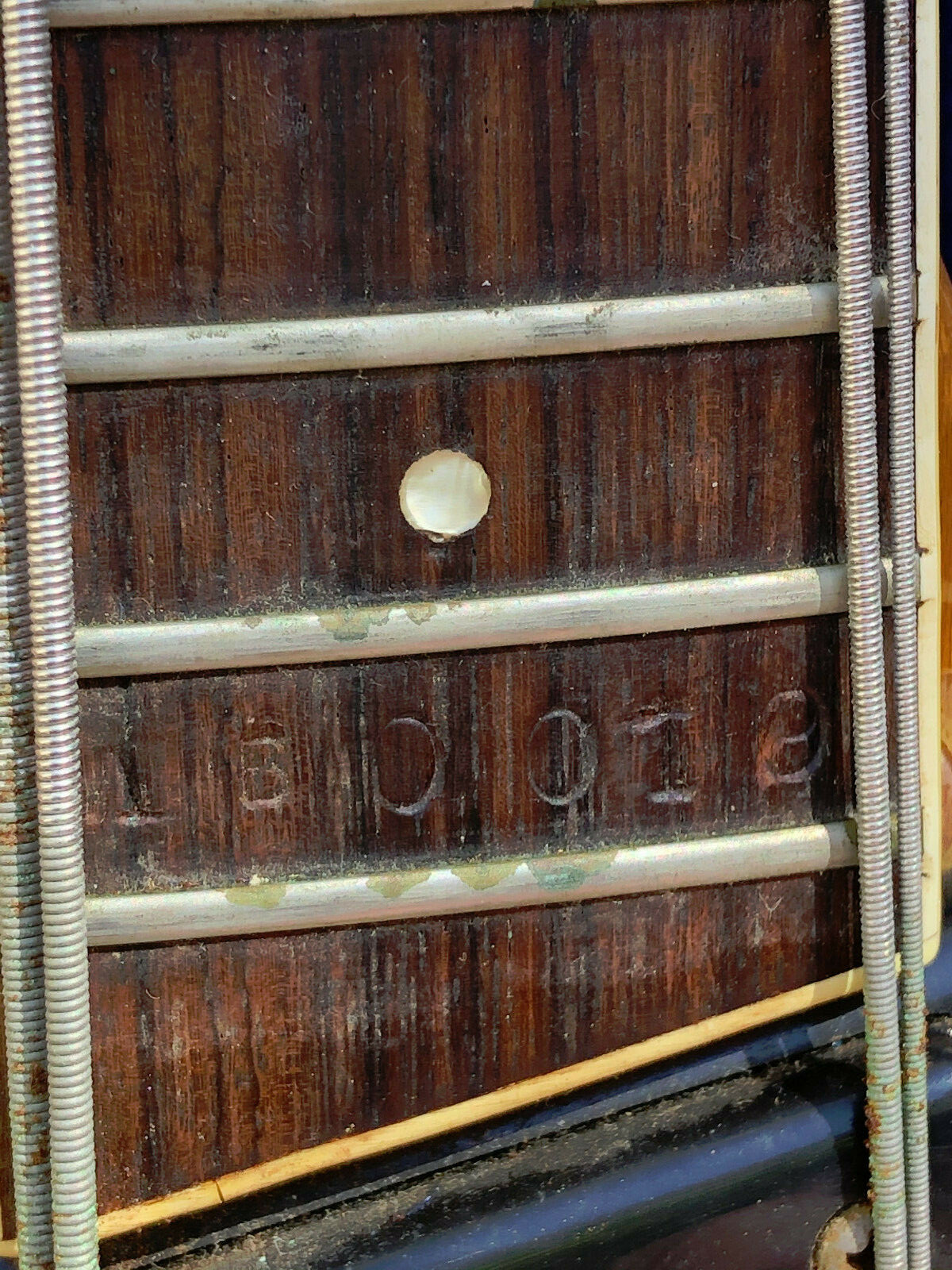 This is now the earliest Stereo 350 Bass that I have for the serial numbers list, and it looks beautiful in the sunlight.
"Very nice MOSRITE bass guitar in natural mahogany. All stock, very straight neck with low action, hardy any wear. Some finish checking (lines in finish is checking, not scratches), original Mosrite case in nice shape with some duct tape on one corner of case. Some chips around the edge of bass body finish as seen in pics. Was originally fitted with a bridge cover, as witnessed by the two small screw holes (see pics), but the cover is long gone. Two Mosrite humbucking pickups; a mono/stereo switch and volume and tone controls for each pickup; bound rosewood fingerboard. Early 1970s vintage, with very low serial number. An original Semie Moseley iconic classic Bass guitar! A unique break from the 'P'-'Jazz,' etc., mold.
From circa early 1970s Mosrite ad (see pic)
"A new Stereo-Monaural Solid Body Guitar with a new Mosrite look. Played through two amplifiers. It provides true stereo sound. This model can be played through two channels in one amplifier to provide more body and depth, and a wider variance of sounds. The Mosrite neck is a feature all musicians respect. Most agreed that it could not be improved – but it has been. Still the same fast neck and low, easy action, but a wider neck and with heavier frets. It is an experience and a pleasure to play this fine instrument. Playable as a Monaural instrument by simply flipping a switch on the front of the guitar. For the musician who wants the finest, look no further. The All-new Mosrite 350 Stereo-Monaural Bass Guitar has arrived, and with the improved, super-hot Mosrite Humbucking Pickups."
- Austin