After several attempts at changing resistors on the bias supply and not being able to get the tubes biased in a proper range, I decided to ad a 10K bias trim pot. I followed the layout of the AA864 Bassman which is the next version after this one. I just finished wiring it and since it's getting late hopefully I can get the tubes biased properly tomorrow. I used a long shaft pot and cut the extension short and slotted it so I can adjust it from bottom or top side of the chassis. I have one of those bias-rite adaptors so I'll be able set the bias from top or bottom of the chassis.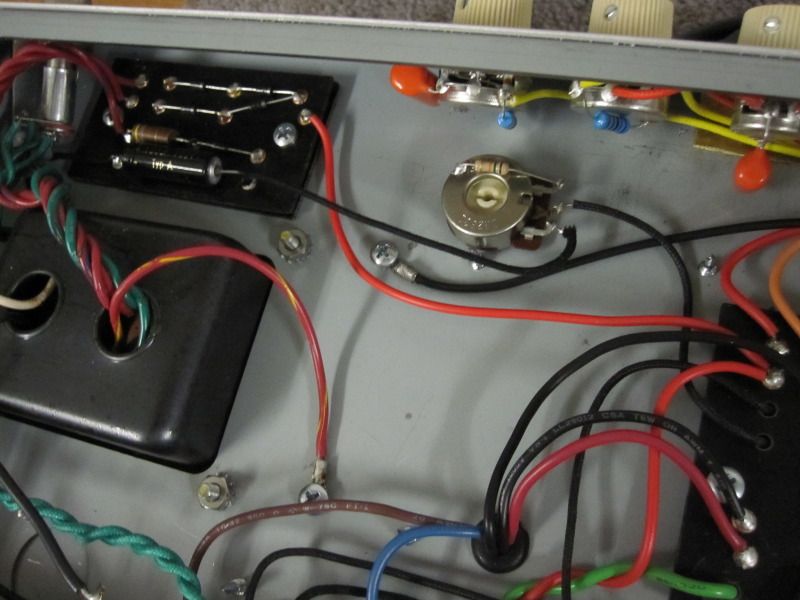 BTW, I ordered the blonde tolex and wheat gold grill cloth today from Mojo. Hopefully it will accent the gold face plate in a pleasing manner. If not I guess I can send it to ludobag in France.

Next is the part I hate. That's building the cabinets for the head and speakers.