Mr. Bill, I need help!
I've purchased some parts from Gomez Amplification going out of business sale and decided to scratch build a Bassman 6G6-B clone. I cannot find any layout drawings for the filter capacitor board and am trying to draw my own modifying a partial drawing found in Google from another forum. I'd like for any of you amp guru's to take a look at the drawing, schematic and layout links and tell me if my drawing is on the right track. It's not a proper over view drawing but only a guidline. I'll probably have several question as I proceed through this project so please bear with me. I tried to find schematics that were small enough to download to the forum for easier comparison but no dice. BTW, all caps are facing positive as seen in multiple photo's. I just don't know what the bottom side of the filter cap board should look like.

http://ampwares.com/schematics/bassman_6G6-B.pdf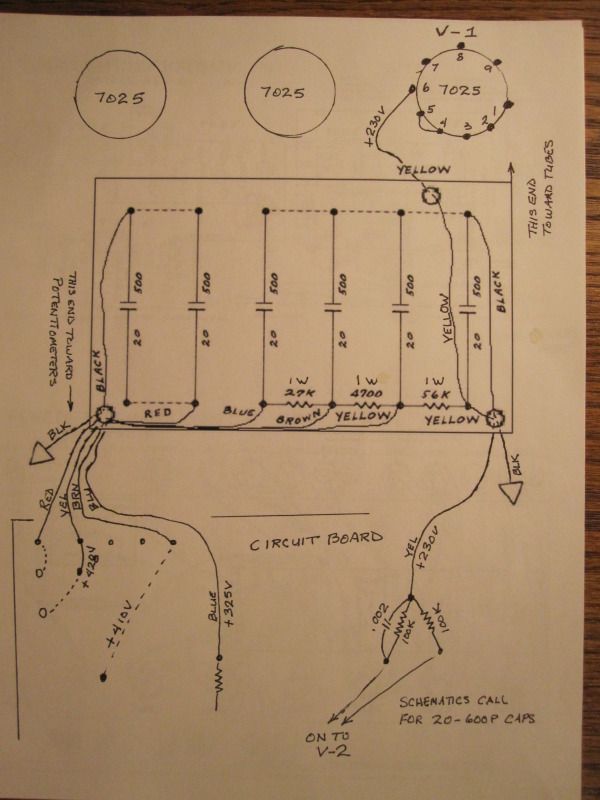 Edited: See finished product here on

page 11
Edited, 5-20-12: Here's the finished product.