hey there people, thanks for having me around!
i'm pat, i live in cholula, mexico (where, btw, the cholula hot sauce is NOT made) and recently acquited my 1st mosrite.
i never, ever thought i'd even be able to lay my hands on one.
i have a (rather impressive?) collection of old fender offsets and japanese weirdos, including an old univox hi-flyer bass, but mosrite? - forget it!
so i thought.
then about 2 weeks ago i checked my local ebay'ish auction site and found one. "1965 electric guitar" was the title.
a blue mosrite ventures. model II.

...at first i thought it might be a scam cuz it was too cheap!
arrangements were made, and i travelled the 2 hours to mexico city.
weird thing is, the guy who sold it to me KNOWS what it is, but still sold it to me at that price - he REALLY needed some $.
he showed me pics of a mid-60s Gibson ES-335 he also has, and might sell. i told him to let me know first!
he's in his early 40s and urgently needs money. showed up with his wife, and i was still nervous carrying that $ on me in a mexico city subway station. they lead me outside to a side street (i was praying to not being kidnapped or so...) and in the back seat of their car -all visible to every bypasser- was the (non-original) hardcase.
i almost poop myself when he opened it. there, in the middle of the street, amongst taco stands and pirate CD vendors. a (i think 1966) Mosrite Ventures Model II.
we chit-chatted for quite a while. long story short, his dad was someone "quite big" in mexican music biz back then. he wouldn't tell me who (dunno why), but he must've a quite impressive and tasty guitar collection. 3 sons, each one of them was taught an instrument; the seller's the drummer - he does not actually play guitar!
he mentioned that his father got a nasty cancer and they had to sell many of his finest guitars (he mentioned a 50s statocaster and 50s LP goldtop, amongst others) for the treatment, but he eventually died.
it was VERY hard for him to sell this guitar (they had it hanging in the living room since forever), but he REALLY needed the money. he was actually really close to actually crying whilst letting it go, but he said "you look like a good kid who will give it good use - i don't even know how to play it...".
he had previously tried to sell it for around 3K, and then 2K, with no takers -well it's mexico. so he was glad he would at least get what i gave him.
geez these deals do rarely happen in these weird times, nowadays.
but hey, here's the porn!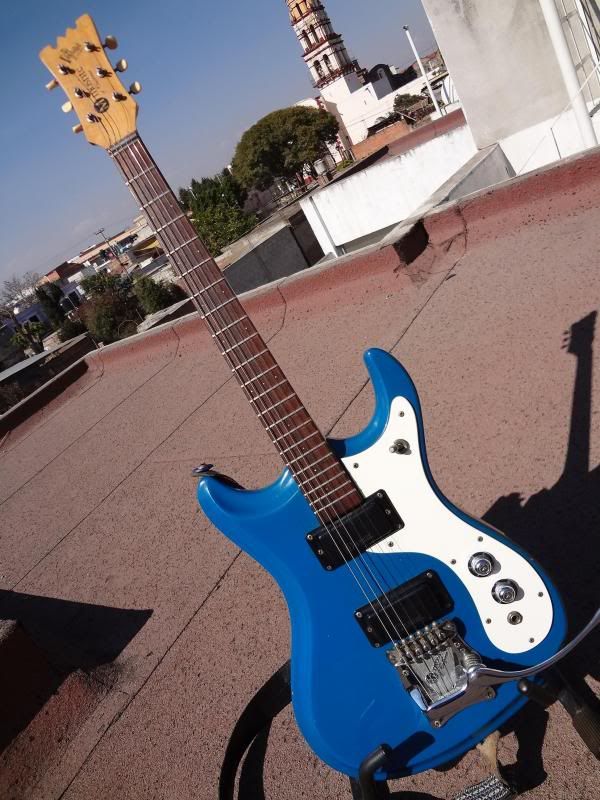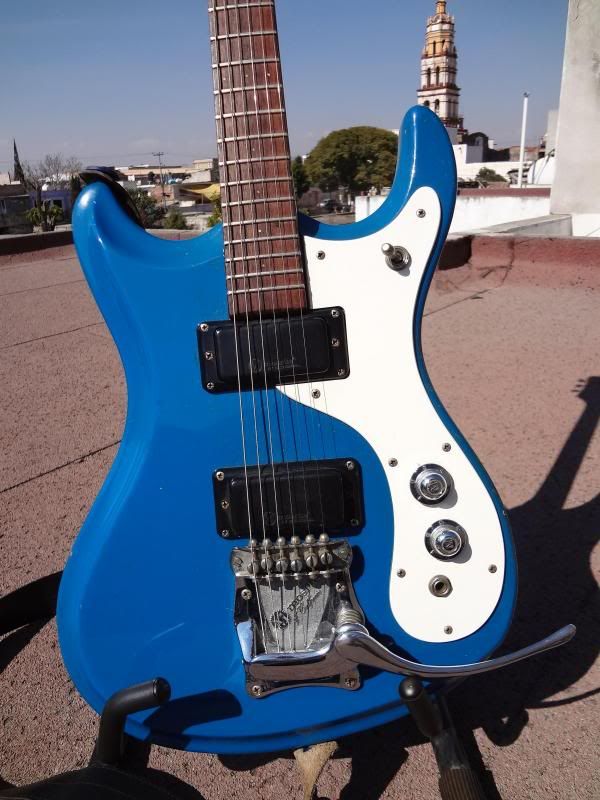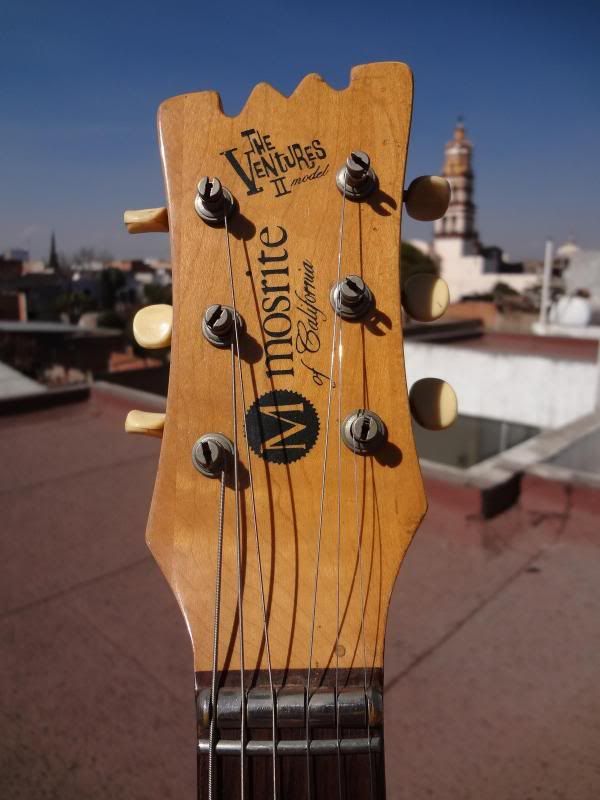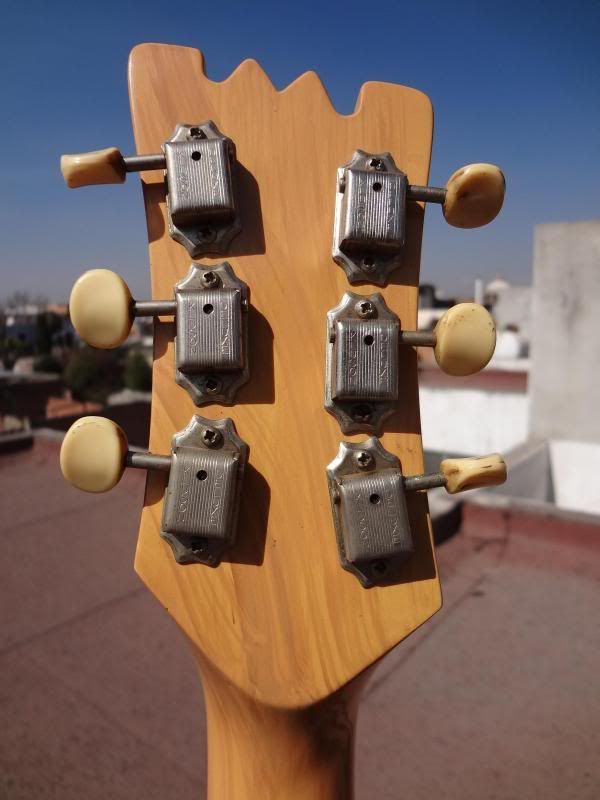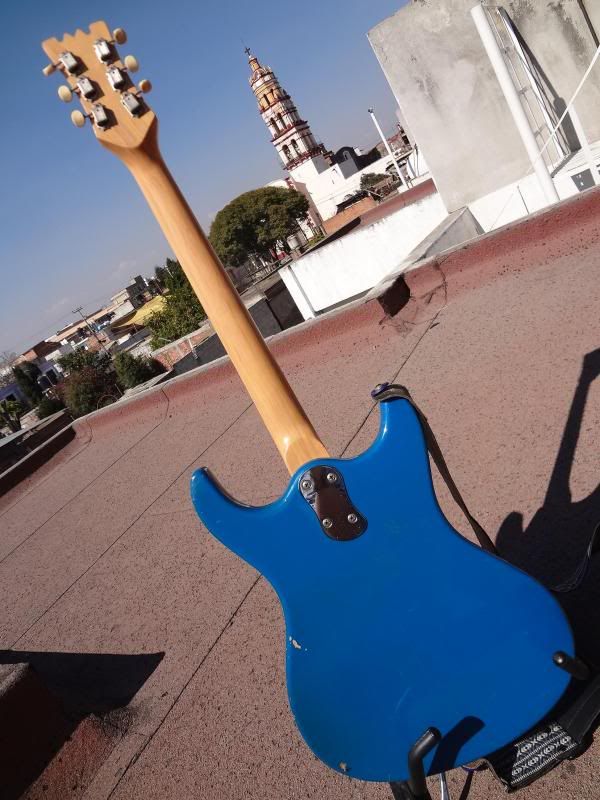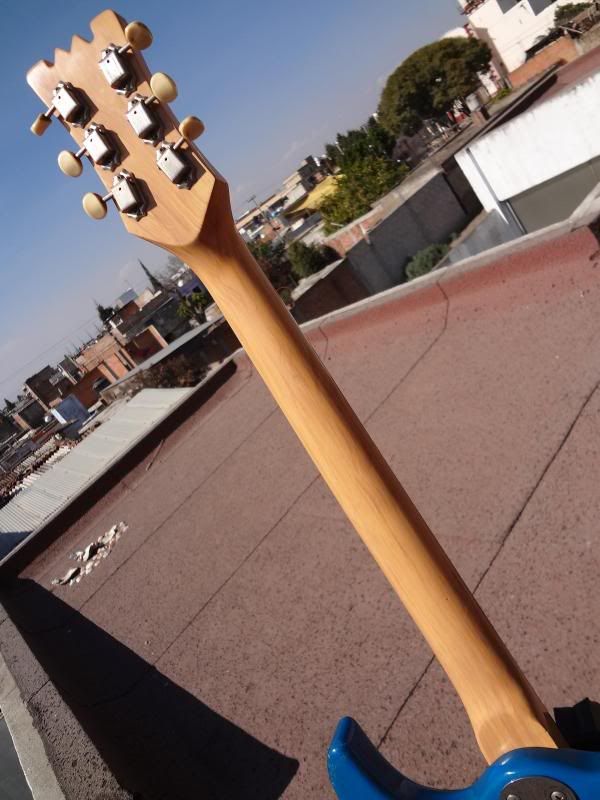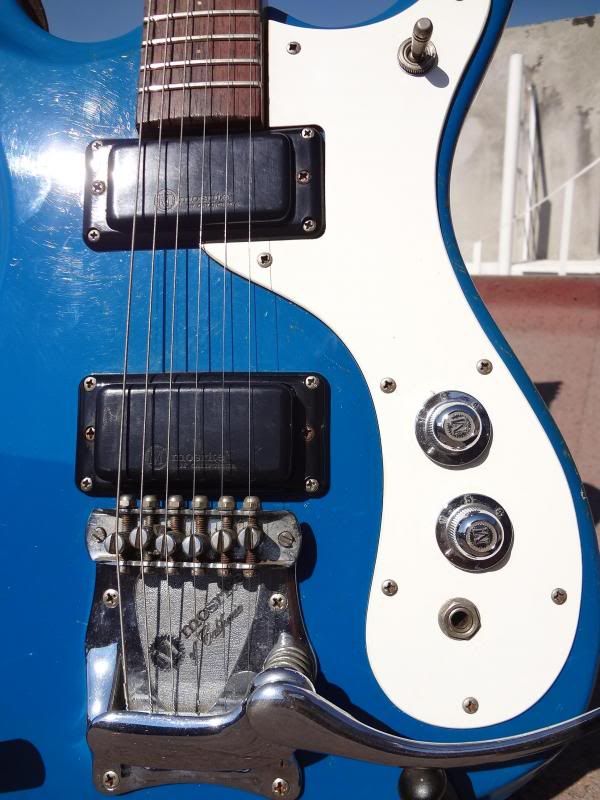 i LOVE all the details and logos and stuff!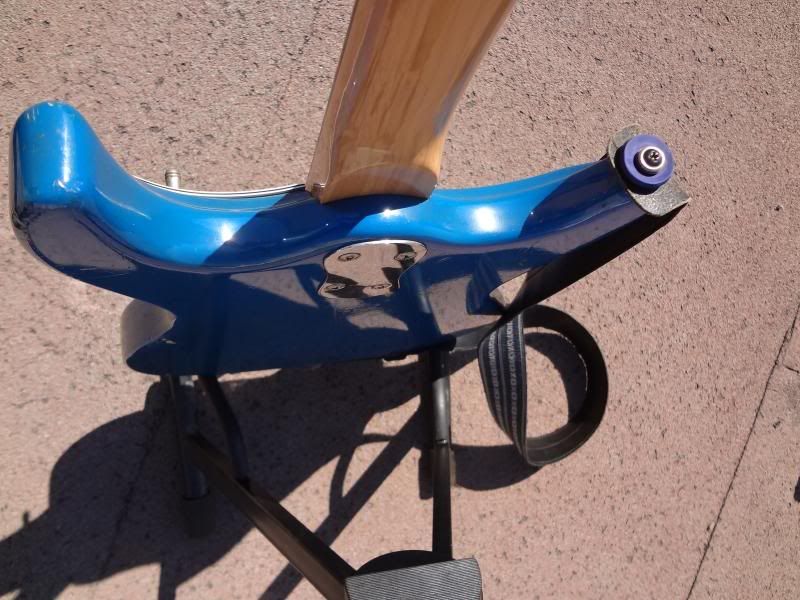 Pat.
ps: pics of the guts (i took today) coming right up - uploading now.